Apophis
Image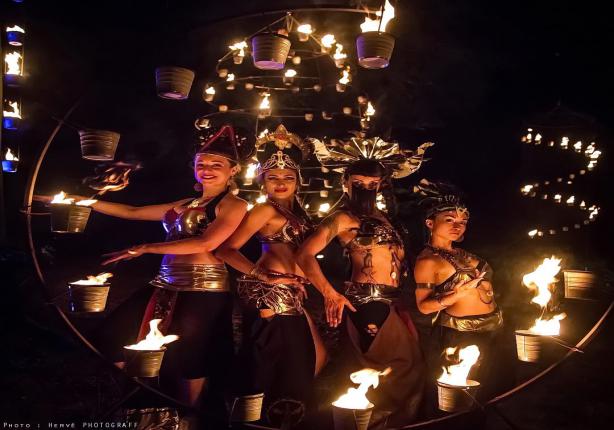 Apophis is a fire dance show in a mystical style. The characters are inspired by the Mayan,
African, Egyptian and Indian divinities and the myths of Ancient Egypt.
The dancers have a strong multicultural tribal style, and the flames are reflected in their gold and silver costumes.
This show is composed of fire dance choreographies where the protagonists
manipulate all the traditional equipment and pyrotechnics.
The peculiarity is indeed on the headdresses and fire creatures that they incarnate in this story.
Duration: 35 min. -4 dancers
Description de l'artiste