The Gorillas
Image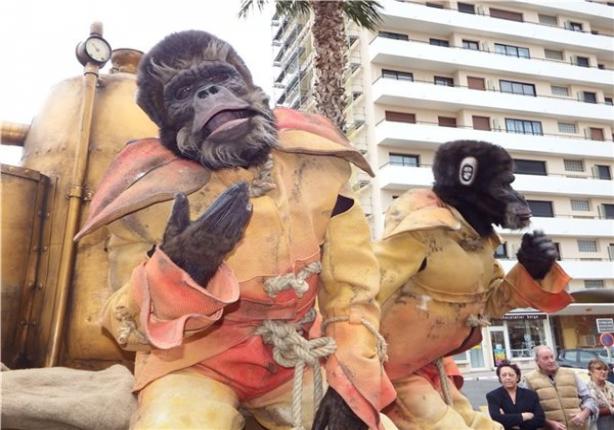 GORILLA ... the meeting!
The balance is broken in VIRUNGA countries. Birds Men during their migration to the South,
entered into the cloud forest in the territory of Gorillas .
Woe to You if You make one surprised even more, enticed! After such mistake You definately
might be surprised.
Attend the poetic and loud meeting of Gorillas and Birds Men,
and be privileged to witness their mutual taming .
You will travel deep in the world of "fantasy"
and you will be guided by the steady rate of tribal percussion.
Are you ready to let yourself glide on the wings of Birds Men
to enter the legendary cloud forest without apprehension?
3 Gorillas on stilt
3 Birds Men percussionists
1 Professor of Gorillas