The Adventurer
Around the world in 80 days?
Image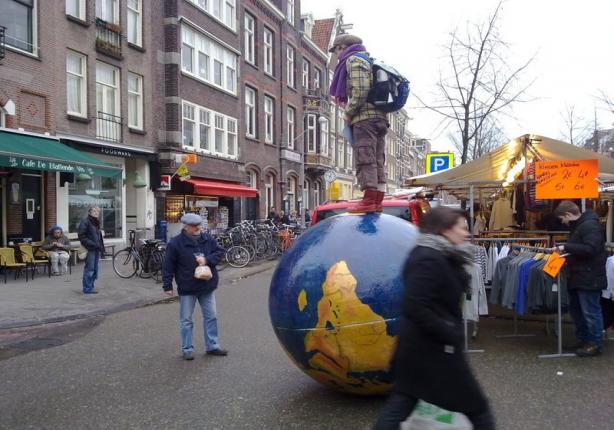 With the world at her feet, our World Wanderer is a walking adventure. 
On top of the almost two meter high globe she is an eyecatcher at any event, an evocative image that tickles the imagination. 
Close to the globe, exchanges arise between the audience and the World Wanderer. 
Children and grown ups alike are happily busy searching for places on the globe they have been to or where they want to go. 
Around the world in 80 days? The World Wanderer brings her audience around the world in 30 minutes!
Description de l'artiste