Dragon
Image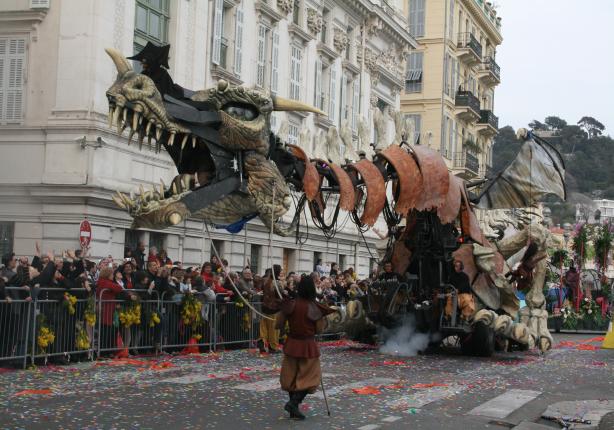 The timeless creature, the dragon appears on the streets, like a fantastic hallucination.
Constituted by visible bones, skin, leather, lace curtains, let the beast appear by its mechanization. 
Roaring, moving its huge head above the public, the dragon, fearless, shows its impressive teeth and leaves the spectators breatheless while it blows smoke. 
Captured by a troop of fantastic characters, some on stilts, some on its head, some trying to tame him, the dragon finally let the human domesticate him and the air acrobats to dance on a red tissue from its mouth for an amazing final show.
Height: min.  3.80m – max. 6,50m
Width: 4.50m (2.50m without the removable legs)
Length: 22m
Weight: 25 T