MICROCOSMOS
Image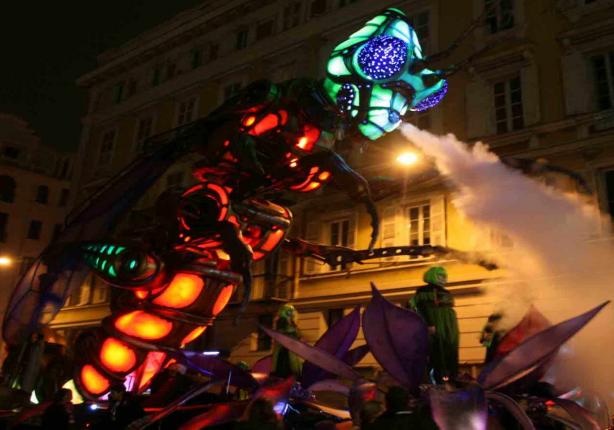 Enter the surprising world of Microcosmos, where the tiny becomes giant.
The giant grasshopper cyborg who shakes its legs at the end of which are suspended acrobats and electric violinists.
The head spits some smoke at the spectators and nod from right to left, anticipated by a totally articulated mechanical spider which comes to tickle and waterspray the public.
These two structures, half organic half mechanic, is accompanied with insects on stilt. It is mysterious and curious to see the world from so high.
In the daytime, details are bluffants, at night, lighting effects are simply magic...
Anytime, these amazing insects will leave you breathless.